Tips & Articles tagged as:

edible plants
Katie Vincent, Garden Hotline Educator Emeritus
June 11, 2020
Frustrated with your weeds? This year, consider a new plan for revenge: tossing them in a salad and eating them! As the garden starts to send out signs of life this spring, so do all of the herbaceous weeds that hid out of sight all winter long. Mulching in late winter or early spring […]
Posted in Plant Care, Plant Recommendations | Tagged eat weeds, edible, edible plants, permaculture, pesticide-free, weeds, wild plants | 2 Responses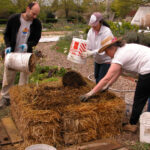 Feed your soil, prep a garden area and grow food, all at the same time!
June 7, 2020
Many of us come to food gardening the hard way, by tearing out lawn, digging hard and unforgiving soil and tilling in compost to create good enough tilth to grow nutritious veggies and fruits. There is an easier way! Try a straw bale garden and while you are growing your dinner be satisfied in knowing […]
Posted in Raised Bed Gardens | Tagged edible, edible plants, sheet mulching, straw bale garden, vegetable garden | Leave a response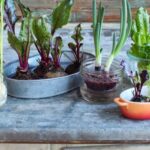 Sue Hartman - Garden Hotline educator emeritus
June 7, 2020
We throw away a lot of food! According to Seattle Public Utilities, Seattle residents throw out approximately 100,000 tons of food annually. Composting food waste is an important step in reducing this mountain of garbage that is now hauled 300 miles away for disposal in a landfill in Eastern Oregon. But you don't have to […]
Season: Fall, Spring, Summer, Winter | Tagged edible, edible plants, food scraps, food waste, grow food, vegetable gardening
Cultivating the Pisum sativum
April 18, 2020
Melissa McGinn and Laura Matter – Garden Hotline Educators Peas are annual plants (grow, bloom, flower and set seed within one growing season) that grow like a vine and can be planted in the cooler part of spring. Peas can be planted from March through May in the northwest for a reliable crop. We sometimes […]
Season: Fall, Spring | Tagged edible plants, growing peas, peas, pesticide-free, seeds, spring planting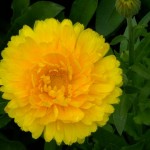 August 29, 2013
Sue Hartman, Garden Hotline Educator 'Tis the season for pansies, violas, calendula, and sweet alyssum. The weather is changing, the rains are returning and the nights are cooling off. This means those delightful spring bloomers that thrive in this kind of weather are also returning to our gardens. They will all easily self-sow and Calendula […]
Season: Fall | Tagged bees, edible, edible plants, fall, flower, plant care, pollinator
Tips for Organic Berry Growing in the Pacific Northwest.
June 25, 2013
Sue Hartman, Garden Hotline Educator Our region is a prime area for growing and enjoying delicious and nutritious berries. They are available as U-Pick produce at many local farms and flood our farmers markets each summer with their colorful bounty. They are also very easy to grow and harvest if you pay attention to their […]
Season: Summer | Tagged berries, edible plants, fruit, plant care