Tips & Articles tagged as:

bees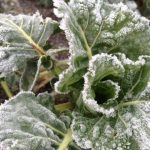 Garden planning and simple chores during the dark days of winter.
December 17, 2020
The Pacific Northwest is a special and unique place on the planet. We are blessed with thick coniferous forests in mountain ranges that store our water and keep it clean. We have shoreline galore, from Pacific ocean beaches to the Salish Sea borders. We host a river through our largest city with more creeks and […]
Season: Winter | Tagged bees, birds, lawns, Leaves, planting, winter
September 11, 2020
Cover crops are plants grown primarily to improve and protect soil. Though they can be grown any time of year, they are most valuable at the end of a productive growing season. Fall-sown cover crops enrich and protect your soil in multiple ways. Preservation of soil structure – Protect against the physical impact of months […]
Posted in Garden Hotline | Tagged bees, covercrop, Insects, Mulch, permaculture, pollinator, soil, soil health | Leave a response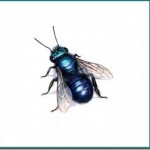 By Katie Vincent, Garden Hotline Educator
April 3, 2014
Honeybees may be cute, popular and extra fuzzy, but the real proboscis behind most of our region's fruit crops is a completely different arthropod: the blue orchard mason bee (Osmia lignaria). Why Choose Mason Bees? Native to North America, mason bees get their common name from their habit of patching up naturally occurring holes with […]
Season: Spring | Tagged bees, fruit trees, pollinator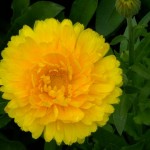 August 29, 2013
Sue Hartman, Garden Hotline Educator 'Tis the season for pansies, violas, calendula, and sweet alyssum. The weather is changing, the rains are returning and the nights are cooling off. This means those delightful spring bloomers that thrive in this kind of weather are also returning to our gardens. They will all easily self-sow and Calendula […]
Season: Fall | Tagged bees, edible, edible plants, fall, flower, plant care, pollinator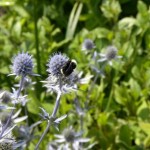 December 27, 2012
Winter is a good time to think about adding new features to your garden spaces. Consider bringing new life into the garden, in the form of chickens or bees. Both will help you have a more productive garden as they eat the bad bugs, manufacture soil enriching compost for your soil and pollinate your fruiting plants over the summer.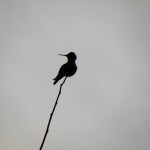 December 2, 2012
Laura Matter, Garden Hotline Coordinator Brighten your dark of winter outlook by envisioning the addition of colorful, diverse and productive habitat plantings to your garden for next season. Including certain plants that will attract parasitoid wasps, ladybeetles, bees, songbirds and even bats can help you to manage pest problems in the growing season and make […]