Seasonal Tips for:

Winter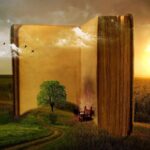 The Garden Hotline staff share their favorite gardening books; also where to find great seeds.
December 21, 2022
Winter is here and this is a great time to sit down with those gardening books you always mean to read but are usually too busy with your hands in the soil to get to. We want to share our favorite books, ones that we make use of for our personal gardening goals and to […]
Season: Winter | Tagged bees, books, cold weather, edible, edible plants, gardening books, perennial edibles, pollinator, reading, safe seeds, seed companies, seeds, winter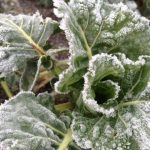 Garden planning and simple chores during the dark days of winter.
December 17, 2020
The Pacific Northwest is a special and unique place on the planet. We are blessed with thick coniferous forests in mountain ranges that store our water and keep it clean. We have shoreline galore, from Pacific ocean beaches to the Salish Sea borders. We host a river through our largest city with more creeks and […]
Season: Winter | Tagged bees, birds, lawns, Leaves, planting, winter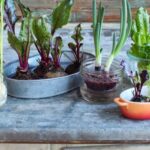 Sue Hartman - Garden Hotline educator emeritus
June 7, 2020
We throw away a lot of food! According to Seattle Public Utilities, Seattle residents throw out approximately 100,000 tons of food annually. Composting food waste is an important step in reducing this mountain of garbage that is now hauled 300 miles away for disposal in a landfill in Eastern Oregon. But you don't have to […]
Season: Fall, Spring, Summer, Winter | Tagged edible, edible plants, food scraps, food waste, grow food, vegetable gardening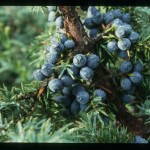 Katie Vincent, Garden Hotline Educator
December 23, 2015
As a symbol of strength and prominence, the wreath has adorned crowns and dwellings of humankind for thousands of years. And in the dead of winter when little else grows, what better way to pay tribute to our region's resident evergreen trees than to make our own wreaths from fallen branches? After all, these benevolent […]
Season: Winter | Tagged evergreens, holiday decor, wreath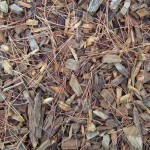 Laura Matter, Garden Hotline Educator
October 29, 2015
What is Mulch? Mulch is a form of organic matter spread on the surface of the soil around plants to keep weeds down, conserve moisture and moderate soil temperatures all year long. Fall is a great time to apply mulch—getting ahead of cool season weeds and freezing winter temperatures. When applying mulch to beds with […]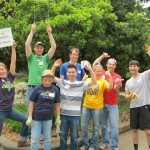 Sue Hartman, Garden Hotline Educator
February 8, 2014
Winter is a perfect time to prune many trees in the Pacific NW. In the Seattle area, dormancy begins in late November or December when plant growth becomes temporarily inactive. This enables a tree to survive freezing temperatures. Dormancy usually lasts until mid-February, depending on Mother Nature. During this time, the bare branches of a […]
Season: Winter | Tagged fruit trees, pruning, SDOT, tree ambassador, trees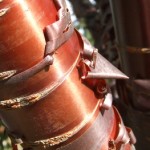 November 25, 2013
Falaah Jones, Garden Hotline Educator Have you ever wondered what that beautiful deciduous tree is in your neighborhood? Even without leaves, flowers and fruit to help you, winter's a great time to identify trees. The tree's bark, buds and twigs and the sad remaining leaves provide great clues. Kick around the litter at the bottom […]
Season: Winter | Tagged birch, cherry, deciduous, maple, stewartia, trees, winter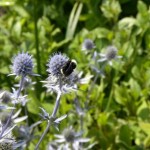 December 27, 2012
Winter is a good time to think about adding new features to your garden spaces. Consider bringing new life into the garden, in the form of chickens or bees. Both will help you have a more productive garden as they eat the bad bugs, manufacture soil enriching compost for your soil and pollinate your fruiting plants over the summer.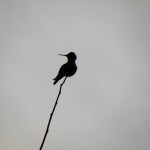 December 2, 2012
Laura Matter, Garden Hotline Coordinator Brighten your dark of winter outlook by envisioning the addition of colorful, diverse and productive habitat plantings to your garden for next season. Including certain plants that will attract parasitoid wasps, ladybeetles, bees, songbirds and even bats can help you to manage pest problems in the growing season and make […]