August is upon us and this year it feels like summer is also finally, finally here! Temperatures are climbing into more reasonable ranges with some hot days and certainly more sunny and dry days in the mix. Average rainfall in August in the Puget Sound basin is an inch or less. While not blistering hot or muggy like other areas of the country, our lack of rain and the rising heat collectively have significant impact on our plants. Pay close attention to your plants need for water, even established trees and shrubs. Remember, drought tolerance is not drought proof. Our gardens can luxuriate in all that sunshine but only if they are set up to stay hydrated. Just as we need to drink water, so do they.
Watering Wisdom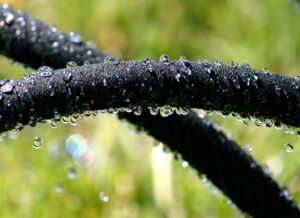 Planting in the Summer
Planting this time of year is not recommended unless you are adding new veggies to your edible garden or annuals to pots to freshen them up. If you have to transplant or plant something during hot, dry weather be sure to soak the potted plant AND the area you will be planting to ensure that once planted, the soil will absorb water.
Garden Design for Drought Tolerance
Designing a garden to install this fall? Want to include drought tolerant plants? View these plant lists and info sheets to explore your options.
The Plant List – drought tolerant and wet winter/dry summer plant lists
Great Plant Picks – drought tolerant plants for sun
Great Plant Picks – drought tolerant plants for shade
Right Plant, Right Place – plant it right to begin with – two page flyer
Choosing the Right Plants – in depth brochure on getting plants placed properly to begin with
Watering New Plants – new plantings need special attention for a few summers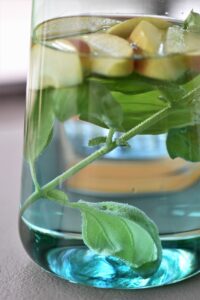 Keep Yourself Hydrated Too!
Did you know that working in DIRECT SUNLIGHT adds 150F to the heat index of your location? this can be compounded if you are wearing heavy clothes, doing strenuous work or are unused to doing heavy work in the heat. Here are some tips to help you keep cool too.
Need more help? Feel free to call or email with specific questions too –
206-633-0224 or use the web form for email.