Seasonal Tips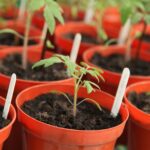 What about planting tomatoes?
May 13, 2022
If you are like the educators on the Garden Hotline, you already have tomato plants in hand, waiting to set them out. OR wait, maybe you already did! It seems like it should be time but this year our spring weather has been particularly cold and wet. If you have set these heat lovers out, […]
Season: Spring | Tagged cold spring, cold weather, temperatures for plants, tomato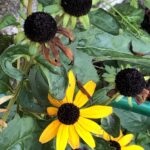 Don't stop gardening yet!
October 6, 2021
Fall is a great time to do some very important work in your garden. This is a prime season to improve your soil, get ahead of weeds and set up wildlife resources in the landscape. Give us a call to discuss personal priorities and let us help you get your garden set up for the […]
Season: Fall | Tagged bees, compost, container garden, edible, edible plants, evergreens, fall, fall compost, lawn, lawns, Leaves, Mulch, native plants, overseed, soil health, wildlife garden
July 17, 2021
"She sat down in a weed patch, her elbows on her knees, and kept her eyes on the small mysterious world of the ground. In the shade and sun of grass blade forests, small living things had their metropolis." — Nancy Price With the lush growth in our vegetable gardens comes the influx of garden creatures […]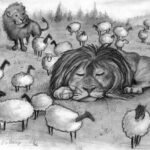 Oh, wait, it's snowing!!!
March 29, 2021
The Pacific Northwest spring weather is always a moving target. The old saying 'March comes in like a lion and goes out like a lamb' is a little backwards this year with much of western Washington vacillating between snow, hail, cold rain, wind and 60o F and sunshine! Interestingly, sometimes, especially here in the western […]
Season: Spring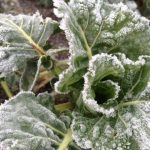 Garden planning and simple chores during the dark days of winter.
December 17, 2020
The Pacific Northwest is a special and unique place on the planet. We are blessed with thick coniferous forests in mountain ranges that store our water and keep it clean. We have shoreline galore, from Pacific ocean beaches to the Salish Sea borders. We host a river through our largest city with more creeks and […]
Season: Winter | Tagged bees, birds, lawns, Leaves, planting, winter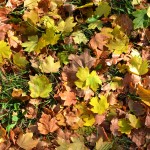 August 21, 2020
A few rainy days come along and we start thinking ahead to the fall and the things we need to be doing for our gardens. Here is a helpful check list and some resources to help you plan for fall groundwork. There are many things we can do in the fall to ensure a healthy garden next spring. TIPS […]
Wilting, watering and staying hydrated
July 30, 2020
August is upon us and this year it feels like summer is also finally, finally here! Temperatures are climbing into more reasonable ranges with some hot days and certainly more sunny and dry days in the mix. Average rainfall in August in the Puget Sound basin is an inch or less. While not blistering hot […]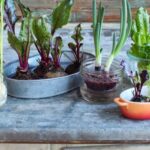 Sue Hartman - Garden Hotline educator emeritus
June 7, 2020
We throw away a lot of food! According to Seattle Public Utilities, Seattle residents throw out approximately 100,000 tons of food annually. Composting food waste is an important step in reducing this mountain of garbage that is now hauled 300 miles away for disposal in a landfill in Eastern Oregon. But you don't have to […]
Season: Fall, Spring, Summer, Winter | Tagged edible, edible plants, food scraps, food waste, grow food, vegetable gardening
Cultivating the Pisum sativum
April 18, 2020
Melissa McGinn and Laura Matter – Garden Hotline Educators Peas are annual plants (grow, bloom, flower and set seed within one growing season) that grow like a vine and can be planted in the cooler part of spring. Peas can be planted from March through May in the northwest for a reliable crop. We sometimes […]
Season: Fall, Spring | Tagged edible plants, growing peas, peas, pesticide-free, seeds, spring planting
Safe and Healthy Gardening This Spring
March 20, 2020
If you are like many of us, fortunate to be healthy and safe from the COVID-19 illness, you might be finding yourself home right now with some time on your hands. And if you are also like many of us northwesterners, in love with the outdoors, you might be coming to the realization that you actually […]