Share your garden and lawn care know-how: we're looking for gardeners of all skill levels to star in the Garden Hotline's budding YouTube community!
Make a short video to share your garden or lawn care knowledge with the Garden Hotline, and you could win great gardening and film prizes. Anyone from beginners to master gardeners can participate!
Don't know any gardening tips? Call the Garden Hotline now to ask us (206) 633-0224 or email.
Ready to dig in? Learn about:
Submitting a Video
Use the form at the bottom of this page to share your information and upload your video.
Videos can be made anywhere in King County.
Your video should not be shorter than 15 seconds or longer than 3 minutes in length.
We're looking for videos that show off your personal gardening or lawn care knowledge and how you've used that knowledge in your own garden or lawn. Choose a contest category below that best matches the topic of your video.
You are welcome to submit different videos in one or multiple categories.
Your entry into this contest gives the Garden Hotline permission to share your work on its YouTube channel – you're a star!
You retain the rights to your video following submission.
The Garden Hotline reviews user videos to make sure the gardening information shared with our community is accurate. If your video contains information that does not demonstrate natural lawn and garden care best practices, we can't accept it as an official contest entry and share it on YouTube.
Be sure to contact us if you have questions about natural lawn and garden care best practices, or to talk through how your video aligns with these principles. Call the Garden Hotline now to ask us at (206) 633-0224, or email us.
DEADLINE EXTENDED!  Videos are due by Friday, June 24. The Garden Hotline will determine winners by Thursday, June 30th.
Contest Categories
Healthy Soil 
How do you build and protect healthy soil for your garden?
TIPS: Use mulch to moderate soil temperatures, keep weeds down and retain moisture. Test your soil to guide you in choosing the right amendments needed for healthy soil. Use compost and plant cover crops to strengthen the food web and improve your soil quality.
Plant Design 
How do you choose the right plants for your garden and what is the best way to plant them?
TIPS: Help the plants in your garden take the best advantage of sun, shade and water and make them less likely to be affected by insects and diseases. Consider creating a garden plan, planting natives, gardening in your parking strip, and learning proper planting and pruning techniques.
Healthy Water 
How do you protect local waterways with your gardening practices and reduce water use in your garden?      
TIPS: You can save water and prevent pollutants from entering our stormwater system and sewers. Try using drought tolerant plants, allowing your lawn to go dormant in summer, grouping plants with similar water needs together, installing water catchment systems and raingardens, and reducing your reliance on pesticides.
Pests, Weeds and Diseases 
How do you manage pests, weeds or diseases in your garden?
TIPS: Help reduce pest habitat and common plant problems, and avoid need for toxic chemicals. Try practicing crop rotation, planting disease-resistant varieties, encouraging beneficial insects and pollinators, using mechanical methods to manage pests, preventing weeds from going to seed and practicing tolerance.
Reduce, Reuse and Recycle
How do you reduce waste in your garden and incorporate reused and recycled materials?
TIPS: Give your purchases a longer life, prevent materials from going to landfills, and create beautiful and unique growing spaces. Try reusing garden tools as trellising materials, re-purpose old home objects for planting containers, use wood pallets, wine bottles or broken concrete for building garden beds, build compost bins from wood pallets and create garden pavers using broken china and old tiles.
Judging Videos and Prizes
Our judges will award great prizes to seven contest winners:
one that best demonstrates the topic for each of the five categories

an audience favorite tallied by "thumbs up" votes on YouTube
a "best in show" awarded to Puget Sound's Next Top Gardener!
VOTE on our YouTube channel for your favorite video by giving a thumbs up!
Win One of these Great Prizes
Thank you to all of the generous local organizations who donated prizes for this year's contest.
Resources for Videomakers
Making a video doesn't have to involve expensive cameras, editing software, technical knowledge or prior experience.
There are three main decisions to make before you film and edit your short gardening video:
Step 1. Plan your video's "story" – what you want to say about your gardening knowledge and how you'll show it. See a free story template here to help you plan your video.
Step 2. Decide what you want to use to record your video's visuals and sound. If you don't have access to a digital video camera, other options include your smartphone, a laptop with a webcam or a portable digital camcorder like a Flip.  We recommend filming outdoors in natural daylight. Find a friend or family member to help you film and review, to make things even easier.
Step 3. Decide what computer software you'll use to edit your short video. Some of the most common and easy-to-use video editing software (often pre-installed on home computers) are Windows Movie Maker (PC) and iMovie (Mac). There are also many free editing programs available for download, including the wiki-supported Avidemux. If you are using an iPhone, a new, free app called Film Camp may provide an easy way to film and edit directly on your smartphone for short 30 second videos.
See a free guide to making a short video for YouTube.
There are many local groups of aspiring filmmakers and film editors that you can reach out to about your project for help. Start with the Northwest Film Forum callboard, a free Google Group for local video makers.
Example Videos
Watch videos from our 2014 contest winners on YouTube!
Here's an example of what a 2016 contest video might look like:
Maria is known among her friends as a maestra de jardinería. Her Guadalajaran family teases her that she'll never get those chiles to ripen in rainy Renton! But Maria knows that she doesn't need an electric-heated greenhouse to make pepper magic happen. She uses leftover and unused materials from home to build cloches that keep her baby chile peppers nice and warm until summer heat can take over.
Her daughter Cristina films Maria explaining her plan, and prepping the cloches in her yard. Cristina uses a smartphone and helps Maria edit the video in Windows Movie Maker. Maria and Cristina are submitting their video in the Reduce, Re-Use and Recycle category of the contest.
VIEW ALL THE ENTRIES AND VOTE FOR YOUR FAVORITES!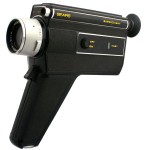 Have questions about the contest? Email Laura to ask or call (206) 633-0451 ext. 110
Submit your entry information in the form below and include your video link in the message field. You can share through Dropbox or WeTransfer file sharing programs. We are having trouble with the upload capacity on the form so be sure to include that link!